Ok so I have about 293867984 pins that I have desperately wanted to link up with my darling friend AP, but unfortunately haven't had too much success with the pins I have hoped to pull through with so here goes nothing :)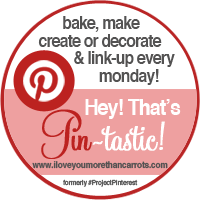 OK so here is one that I tried the other day and I cannot thank you all enough for the sweet comments on instagram! You all know how to make a girl feel good!! Also, this pin comes, ala Kim Kardashian's make up artist.
I watched about 200 you tube videos and my company actually posted a tutorial based on face shape on hoe to contour and highlight your face. This is certainly not a great picture but I am glad I tried it! Especially for those nights when you want to look glammed up for ahem...a date night with the husband (what the heck is that) or a night out with the girls...this is a great tool for making the most out of your makeup and most of it I already owned, I just picked up from yours and mine favorite store- target, their highlighter crème, because that was a must have for this little project.
The other dates back to Christmas Eve when Santa and Mrs. Claus were done with presents and stockings, they checked in with Leon, their elf on the shelf and he said the girls were good, so.....
Leon helped Santa collaborate a little note to relay the message that the girls have been good all year, and also left some cookies behind...don't be fooled- Santa topped off those cookies with a nice big layer of milk ;)
Hope everyone's Monday is off to a great start!!! XO