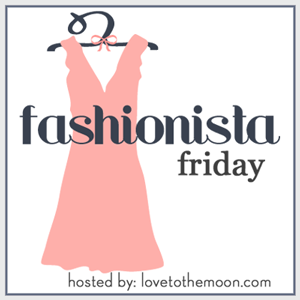 I am so excited to launch a new link-up here on Love to the Moon & Back:
Fashionista Friday!
I love going onto twitter/facebook and seeing friends of mine post their OOTD or "outfit of the day". I get a lot of great ideas and helpful pointers for incorporating new ideas into my wardrobe or improving upon what I already have in my closet.
So I created this link up and made it super simple!
Using the link up tool in the post each friday, all you have to do is post a photo in your OOTD and link it to your site, that way we can have fun seeing what others put together and find new ways to create unique ensembles!